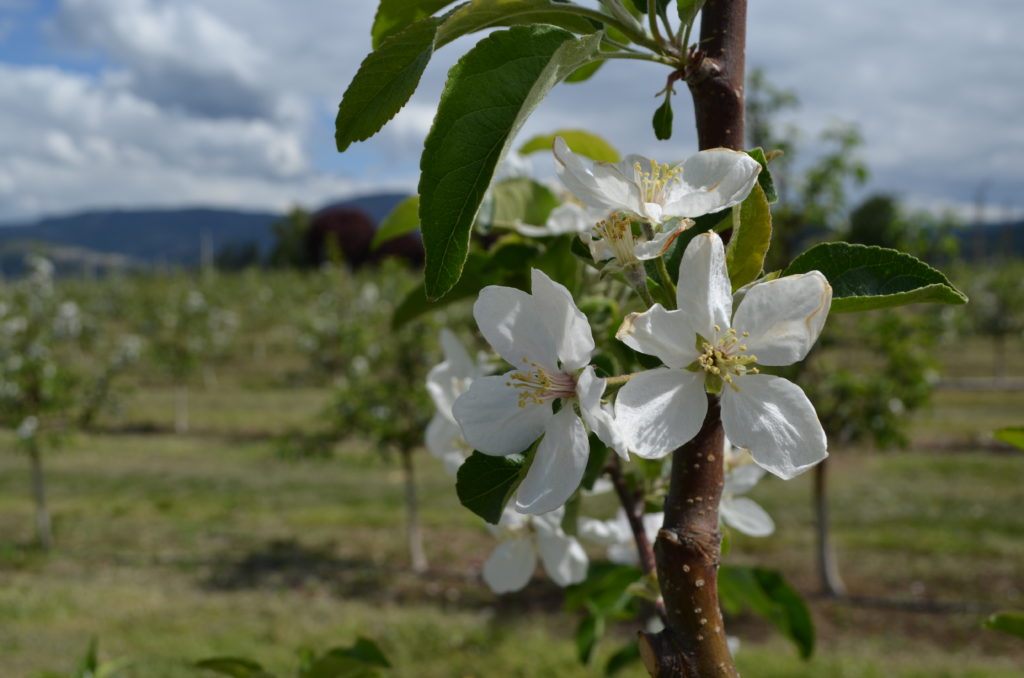 OKSIR, as a support to agriculture, is considered an essential service during the pandemic. We have been developing new practices in our facility and field offices that will allow us to continue providing you with our services while keeping our staff safe and our growers, safe.
Our standard field operations at OKSIR would be very low risk for transmission of virus, as all of our activities occur outdoor and away from crowds. We are also implementing the following additional practices:
All field staff complete a health screening process before the start of their work day, based on the BCCDC self-assessment guidelines and AgSafe's health-screening questionnaire.
Staff work alone in orchards and will remain physically distant from any orchard workers or growers. They will not enter occupied orchard rows. They will not engage with orchard workers or growers unless requested, and then, only from a safe (greater than 2m) distance and with a mask on.
Other than locks and closed gates, there should be no cause for OKSIR to touch any communal surfaces. In the case of locks and gates, staff have been directed to disinfect before and after touching them. The grower can avoid this by leaving the gate open and unlocked for SIR field monitors on their designated days.
The only equipment left in the field are the monitoring traps. It is not necessary for growers or orchard staff to touch the traps. Trap counts are emailed the day they are checked (if we have your email on file) and available online (https://www.oksir.org/orchard-information/trap-viewer/)
Area supervisors will discuss onsite washroom use/procedures with growers, and obtain permission to use them.
If you would like to discuss these operations and the specifics of your property, please call the main off (250) 469 6187 or your SIR Area Supervisor.
All of our staff take this situation very seriously, and would be happy to discuss with you any other ideas you might have to further reduce risk on your property while still maintaining this essential service, both for you and your apple growing neighbours.
Stay safe and have a good growing season!