Easier Pest Management using Advances in Science and Technology
The BC Decision Aid System (BC DAS) is an Integrated Pest Management (IPM) decision support system for Okanagan tree fruit growers and pest managers. It provides easy-to-use pest management programs and helps to optimize management decisions for certain insects and diseases.
BC DAS collects daily weather data from the local Okanagan weather network along with forecast data to create insect and disease population charts linked with management and pesticide recommendations.
To use BC DAS, user registration is required. Grower's can register for free by clicking on "Sign Up". Others looking to register must contact SIR at das@oksir.org, or (250) 864 0482. Go to: http://ca.decisionaid.systems/
BC DAS helps improve the timing of monitoring and management tactics
BC DAS helps to clarify management scheduling according to projected conditions and recommendations.
BC DAS helps to choose pesticides and assists with resistance management and multiple pests.
BC DAS helps to reduce pesticide sprays and management costs.
BC DAS provides information on pesticide effects on secondary pests and natural enemies.
BC DAS is accessible via PC, tablet and smart phone.
Help is available by watching the video tutorials or reading the DAS Online Manual. Feedback can be submitted to WSU and SIR through the Feedback tab or by email das@oksir.org.
BC DAS Features Include:
A variety of insect, disease and disorder models, with additions planned for the future.
Growth models for some apple varieties.
User profiles with a customized list of weather stations, crops and models.
Interactive graphs of insect and disease conditions.
1 to 42 day forecasting of insect and disease conditions.
Integration with the BC Tree Fruit Production Guide.
Conventional and organic management and pesticide recommendations.
Help Center with video tutorials and online user manual.
Free access for Okanagan tree fruit growers – funded by SIR.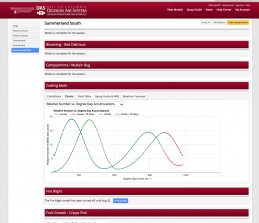 How was DAS for British Columbia Developed?
Climate change is affecting the timing of pests and disease emergence during the growing season, and the tree fruit industry in the Okanagan valley in British Columbia, Canada wanted a tool that provides time-sensitive decision management support. The successful Washington State Decision Aid System (DAS) was adapted to the Okanagan region of British Columbia, Canada in 2018. Known as BC DAS, this exciting expansion into a new region was made possible through the cooperation of the Canadian fruit growing industry in the Okanagan valley and local project partners including the Okanagan-Kootenay Sterile Insect Release Program (SIR), BC Tree Fruits, BC Fruit Grower's Association, the BC Ministry of Agriculture and Agriculture and Agri-Food Canada's Summerland Research and Development Centre. The Sterile Insect Release Program (SIR) is covering ongoing annual costs relating to BC DAS, and the tool is now available free of charge to Okanagan tree fruit growers. WSU is excited to be partnering with the Canadian tree fruit industry.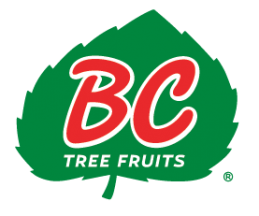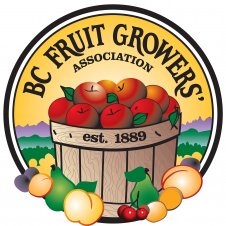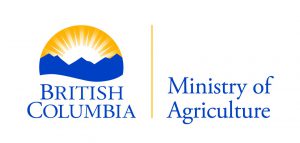 Initial project funding to support the development, testing and launch of BC DAS has been provided in part by the Sterile Insect Release Program (SIR) and in part by the Governments of Canada and British Columbia through the Investment Agriculture Foundation of BC under Growing Forward 2, a federal-provincial-territorial initiative. The project was identified as a priority agricultural adaptation project in the Okanagan Adaptation Strategies (2016) and by the Okanagan Adaptation Working Group through a program delivered by the BC Agriculture & Food Climate Action Initiative.